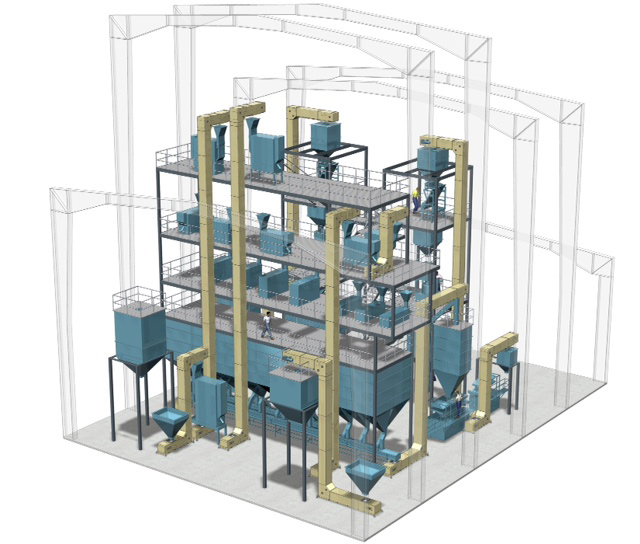 Ryson Bucket Elevators: This week Novasem, a major seed supplier in Mexico celebrated the grand opening of their new modern corn seed processing plant outside Guadalajara. 12 Ryson Bucket Elevators have been installed. The plant is part of their  expansion and modernization program. The event hosted food and music and even a Catholic blessing. The plant was recently completed and the ceremony was planned before production starts.
There are several different bucket elevator sizes supporting their process and some of elevators will be handing up to 20,000 lbs. per hour and are more than 60 feet tall. The bucket elevators utilize the FDA approved pivoting buckets moving through a fully-enclosed powder-coated carbon steel structure.
The Ryson Bucket Elevators combine vertical and horizontal transportation of bulk material in one integral unit and they can have multiple inlets and outlets. Their modular design and rugged construction make them suitable for a wide variety of applications. For more information on the Ryson Bucket Elevator, visit www.ryson.com or read more bucket elevator stories from our blog.