How Custom Spiral Conveyors Improve Efficiency
The following is a guest blog written by Scott Stone of Cisco-Eagle – One of our Integrator Partners.
Spiral conveyors are not only a space-saving measure, they also can help warehouses and distribution centers realize greater efficiency and throughput.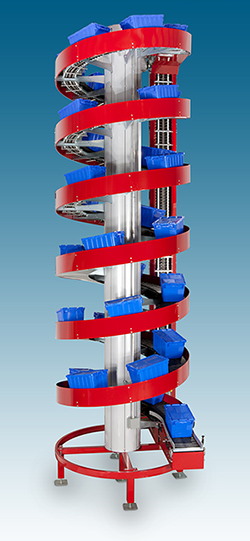 If floor space is scarce in a warehouse, spiral conveyors are an obvious choice because utilizing vertical space is essential when square footage is at a premium. However, spiral conveyors are not only a space-saving measure, they also can help warehouses and distribution centers realize greater efficiency and throughput.
At Cisco-Eagle, we've worked with many different types of clients to identify and implement a customized solution that meets their needs, now and into the future. Let's take a quick look at where spiral conveyors can add tremendous value for a warehouse or distribution center.
Efficiency in Design To expand and accelerate operations within an existing footprint, facilities often look to "go up" and utilize vertical space. Mezzanines, elevated conveyors, pick modules are just a few examples. Spiral conveyors provide the means to quickly and efficiently transport product between levels without disrupting the conveying process or requiring additional material handling.
Spirals work in a variety of circumstances from moving packaged goods in a distribution center to handling the mass flow necessary for a food or beverage distributor. Within a compact design, spiral are able to move product safely in an upward or downward directions, one of its flexible features.
Different configurations can meet different needs. For example, a dual track spiral conveyor can double product flow and density without taking up significant additional space.
High Throughput Integrating a spiral conveyor within an efficient system adds value to the business and creates efficiency throughout the facility. Spiral conveyors are able to move product in a continuous flow allowing for greater efficiency and higher throughput than any elevator or lift.
Reduced Energy Cost Energy costs can make up a good portion of a facility's budget. Most businesses are examining every line item in an effort to squeeze the most out of every dollar. If spiral conveyors are replacing incline conveyors, there's going to be a cost savings in energy. In most scenarios, spiral conveyors are low energy simply because they need only one drive to operate. Depending on specific needs and configuration, an incline conveyor with seven drives can be replaced with a spiral conveyor with just one drive.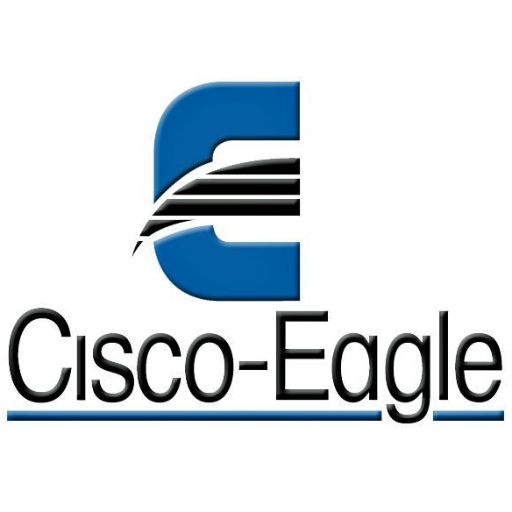 We've placed dozens of Ryson conveyors in facilities all over the country and look forward to creating more efficient operations with spirals well into the future.

Scott Stone is the Director of Marketing for Cisco-Eagle, Inc., a provider of integrated material handling and storage systems for industrial operations. Scott has 25 years of experience in industrial operations and marketing.