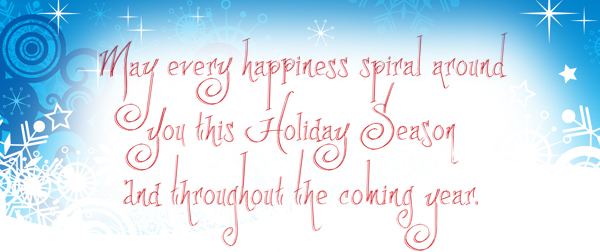 Happy Holidays from the Spiral Team:
The employees at Ryson would like to wish you and yours the finest of Holidays. We have been blessed with another superb year, and would like to extend our thanks to our integration partners, our vendors, and customers alike. May the Holidays be filled with Joy and Happiness.
We look forward to continued growth and success with you, and are excited about several new product developments that will become available in 2014.