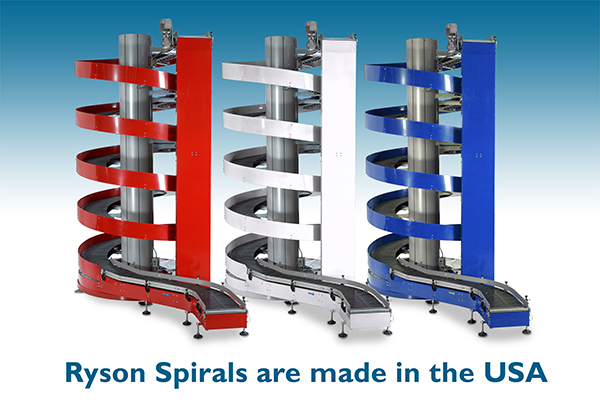 Ryson would like to wish you a happy and safe 4th of July. Ryson Spirals are crafted in Yorktown Virginia – Where the humble beginnings of this great nation started. Our nations birthday is a great time to reflect on the success of our company and product line.
All of our vertical conveying products are manufactured with pride by each of our employees. That pride is evident in the quality of our spiral conveyors and ultimately what leads to satisfied customers and repeat purchasers.
Thank you to all our customers, integrators and vendors. It is your support that allows us to keep our heads down and do what we do best… Vertical Conveying Solutions.