Dual Track Spirals Do Much in a Small Space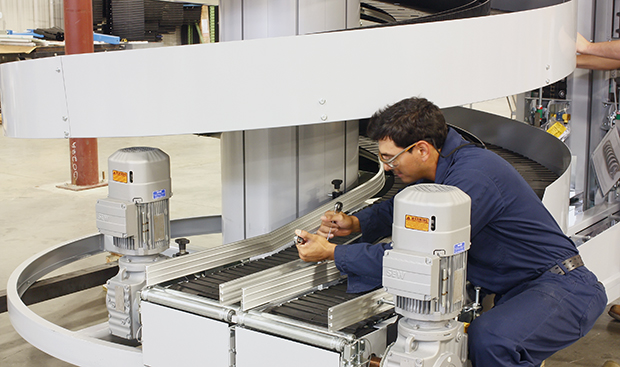 We're completing final shop testing of another dual track spiral conveyor. When installed, this spiral will have both lanes declining two different product lines to a floor-level robotic palletizer. Knowing the products were going to be conveyed side by side, the integrator decided to save as much floor space as they could by using a Ryson Dual Track Spiral Conveyor instead of two single lane spirals. This spiral will ship from our manufacturing facility in Yorktown, VA fully assembled, reducing implementation costs.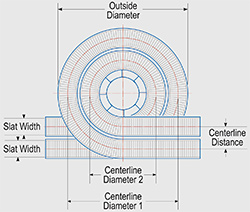 The two tracks of the Ryson Dual Spiral operate independently within one spiral structure. Both tracks can convey up or down, and can optionally be reversible. Only one drive motor is required for each track, resulting in big savings in energy, controls and systems integration. Models with dual 8", 12", 16" or 20" wide slats are available. Some site assembly is required for models with 16" and 20" wide slats. Click here to download a Ryson Dual Spiral Conveyor Brochure, or read more about them on ryson.com.