A Ryson Dual Track Spiral model is being used as a solution to an downstream bottleneck.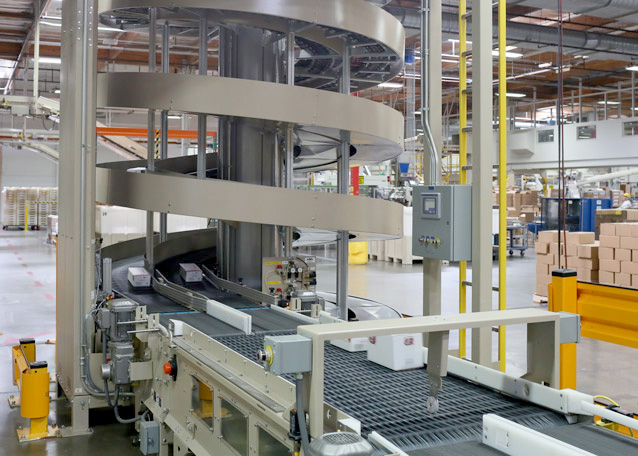 Our Integrator partner, Sierra Conveyor, designed the finished case handling system for a confectionery company in California. It features a sortation switch at the infeed of the spiral which balances downstream accumulation of two lines that run through two case labeling stations. The jet printers have throughput limitations and the line balancing is required to absorb the total case rate exiting the case packers.
The Dual Track was an inventive solution and saved valuable manufacturing space. The spiral shipped assembled, reducing implementation time and costs. For more information on the space-saving Dual Track Design, visit www.ryson.com, or download the Dual Track Spiral spec sheet.

This blog is dedicated to the memory of Will Nichols, Sierra Conveyor's project manager on this project. He was killed Saturday in a car accident. Will's professionalism and attention to detail contributed to the success of this project.
View more stories about Ryson's Dual Track Spiral Conveyor.