Download Product Brochures in Our New Catalog Library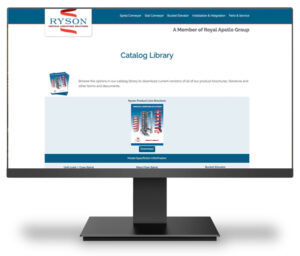 Ryson has organized a catalog library that contains all of our product brochures collected all in one place.
You can download our brochures, request for quotation forms, technical manuals and some press releases and white papers.
Check out our Catalog Library. You will easily be able to find our product spotlights – model specific data sheets – for each of our spirals and bucket elevators. You will also find our downloadable request for quotation forms.

All of the documents have existed on ryson.com, but they are spread across the whole site. This page makes it much simpler to find exactly the documents you might be looking for. All in one convenient location.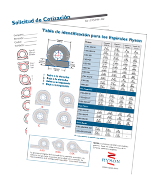 In addition to our product brochures, we have included our general product overview brochure and  integration and maintenance documents. It also contains some news releases and white papers.
It has always been a priority at Ryson to offer support to our customers. For example, we make it a point to reply to any inquiry or RFQ within 24 hours of receiving them. We realize often times the requestor is awaiting information to finish their proposals. Adding this page will certainly streamline finding a needed document.
Don't forget that you can find even more information on our weekly news blog and our YouTube Channel.