Divided Lane Spiral: This week Ryson shipped a series of 8" slat spiral conveyors to vertically move small cartons through the packaging process at a food and beverage plant. The company needed a way to incline small cartons from two separate packaging lines up 9 feet to a mezzanine level. The space was tight and the lines required high speeds of up to 220 cartons per minute.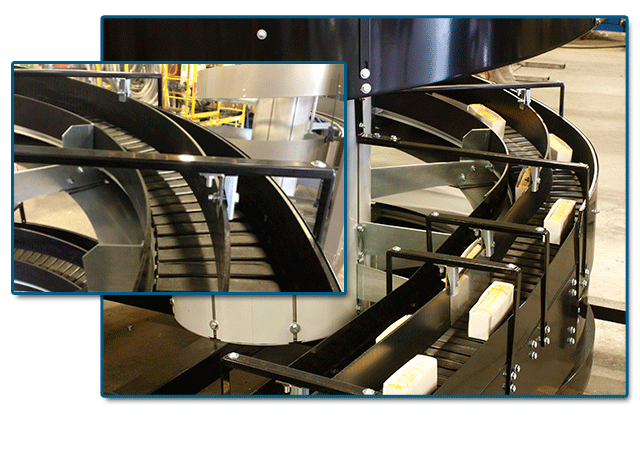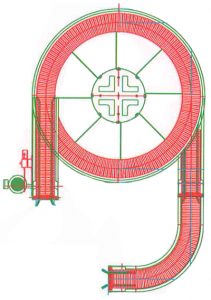 Ryson's solution was the 1600-200 model Spiral Conveyor with an added a center lane divider. This would create two lanes on it's 8" wide slat surface, accommodating both production lines in a 6 ft. footprint. The integrator was also able to save an extra conveyor drive section and associated energy costs by extending the spiral's infeed section in a 90 curve shape, facilitating the line layout.
The systems integrator on the project was Shuttleworth for an end user that is a Fortune 500 Food and Beverage products manufacturer. Most people don't think of us for small carton handling, but these units are becoming a more common part of our day-to-day business. And more models are on the way. Stay tuned as we're rolling out a new model this summer!