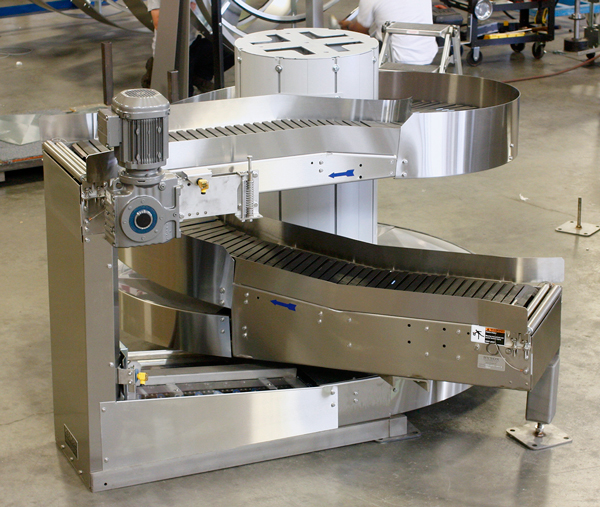 We recently manufactured a rather unique spiral conveyor. This spiral is one of the shortest we have manufactured and isn't quite one full turn.
The layout required a small elevation change and a small buffer between processes in the packaging area; all with limited available floor space. The spiral will convey bags of material used by a major medical equipment manufacturer.
This stainless steel hybrid version of our 1500-400 machine was utilized in a layout design by our Integrator partner Dillin Engineered Systems. Of all the options available to this custom packaging systems integrator, our custom spiral design was the best fit. This is another example of how the Ryson modular design concept and our ability to customize enables us to find ideal solutions for our customers.
For more information on Ryson's line of spiral conveyors, visit our website at www.ryson.com