This week, we'll be shipping a Spiral Conveyor with a  custom design to a soft drink bottler in the Midwest.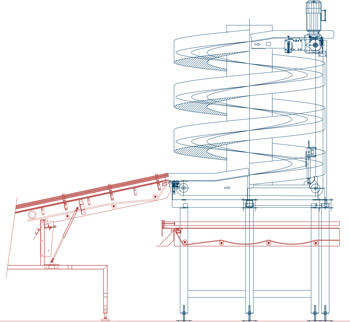 The spiral will elevate full cases 12 feet and out to the palletizer. However, some products on the line need to be "diverted" to a shrink-wrapper. The integrator solved this problem by designing a special pivoting conveyor in front of the spiral. When a batch of products that need to be shrink wrapped approaches, the conveyor pivots down to transfer them to a conveyor under the spiral.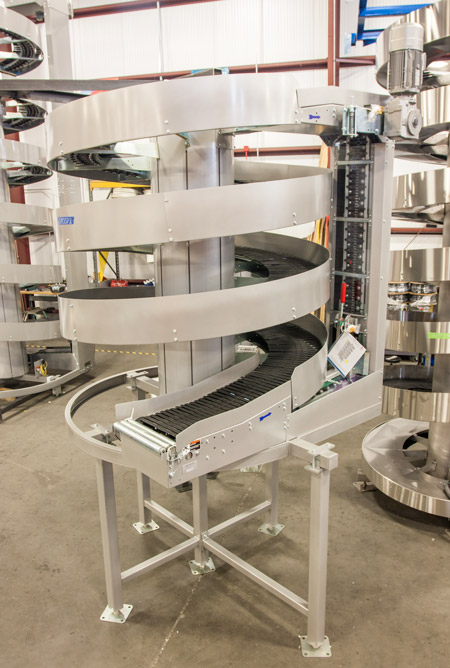 Our engineering team worked with our integrator partner, BW Container Systems, to create the proper clearance under the spiral's base frame, which required a custom design cantilevered leg offset.
The spiral is our model 1500-400, running at 180 feet per minute, We also incorporated a motorized roller at the infeed to minimize the unpowered distance between the pivot conveyor and the spiral.
For more information about Ryson's Vertical Conveying Solutions, visit www.ryson.com, or read more custom spiral stories on our weekly blog.