Ryson strives to provide the best customer service possible, and it is gratifying when we receive positive feedback from our customers. Below are a few examples of recent feedback which we would like to share.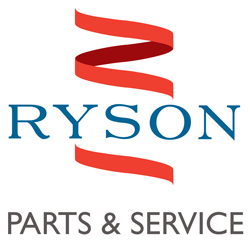 When our parts department took extraordinary measures to replace a faulty motor on a project ready to start up in New Foundland, Canada:
"First let me thank you for your incredible support having the motor sent to BLH! This was very impressive and shows how committed you guys to the success of your integrators. Thank you!" Jean-Martin Sovoie – Storcan Conveyor Systems and Automation. 
When a customer called at 4:55 PM on a Friday and needed replacement parts over the weekend due to an operational issue:
" I want to make you aware that one of your employees provided extraordinary service in solving a last minute problem for our customer. Even though Fed-Ex and UPS had left for the day, He boxed the parts and arranged Air Freight to deliver the parts by  2:30 Saturday afternoon. By being proactive, he came up with a solution that ensured Smithfield's operation would not suffer. Our special thanks goes out to Ryson." John Houk – Advanced Equipment Company.
When one of our technicians assisted during a critical installation of a 28' tall spiral:
" I just wanted to let you knw that FOTL was very impressed with Ryson's service tech. He handled the situation brilliantly and was not fazed by the need to improvise a solution to stand up the spiral. I would like to thank you and the service tech for the efforts and support." Mark Sawalha – Envistacorp.