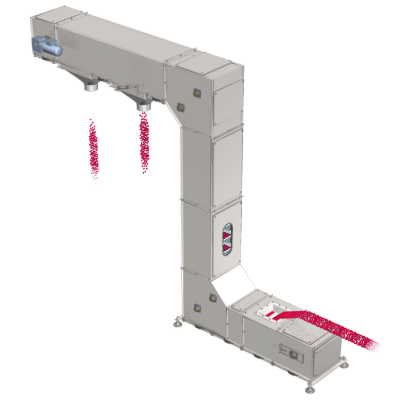 Ryson's Bucket Elevators combine vertical and horizontal transportation of bulk materials in one integral unit and represent a unique and highly effective solution to your bulk material conveying needs.
Powder Bulk and Solids Magazine recently published an informative article about the advantages of the pendulum style bucket elevator. The Ryson Bucket Elevator has this classification.
Ryson Bucket Elevators offer many features and benefits and are highly configurable. Ryson Bucket Elevators have also earned a reputation for being the most durable vertical bucket elevators in the marketplace. Their robust and forward-thinking design combines a number of key features. From gentle handling and rugged construction to minimal maintenance and modular design —businesses have come to benefit from, and deeply value.
Lastly, Bucket elevators are perfect for transporting dense, low-moisture, and free-flowing bulk material. Pet food, snacks, candy, granules, seeds, beans, recycling, minerals, and powders are just some of the ideal product types for bucket elevators.
You can read the full Poweder Bulk & Solids article here.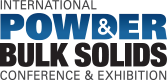 To see the Ryson Bucket Elevator in operation, you can find us at the North American Powder Bulk and Solids Show April 25-27 in Chicago. We will be in Booth 1000.
Visit our Bucket Elevator Page to find out more about bulk material conveying. You can also read some recent application stories in our weekly news blog, or check out our video on YouTube.