Bucket Elevator Video to Promote the Powder Show
The Powder show is coming up in a few weeks and we are getting ready to ship our Bucket Elevator! Our Bucket Elevators are an  effective way to convey bulk material vertically and horizontally at the same time.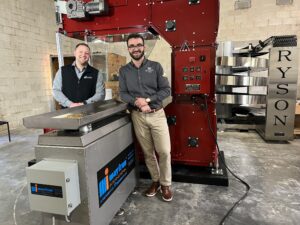 We recently published a cooperative video to showcase our Bucket Elevator's  functionality in food processing applications. We partnered with a company that manufactures a gentle handling shuffle conveyor. It works very well feeding into our Bucket Elevator.
For our new Bucket Elevator video we partnered up with Mayfran International a conveyor manufacturer from Ohio. Mayfran provided their shuffle conveyor to feed product into our elevator. A partnering company, Nutram Pet Products – a Canadian pet food producer – donated the dog food for our test run.
Watch the informative collaboration video. It highlights some of the key benefits of our Bucket Elevator design. This will also be the same Bucket Elevator that we send to the Powder Show.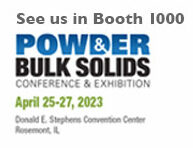 Ryson will be presenting our  Bucket Elevator at the Powder Bulk & Solids Show, April 25-27, 2023. You can find us in Booth #1000. Our sales and service team will be happy to answer any questions you might have. We are also happy to offer you a free registration for the Powder show. Hope to see you there!
For more information about our line of Bucket Elevators, visit our website, or read current application stories in our weekly news blog.