Last week Ryson had a FAT (Factory Acceptance Test) with  our new high capacity mass flow spiral that is shipping to a Coca-Cola bottling plant in Niles, IL.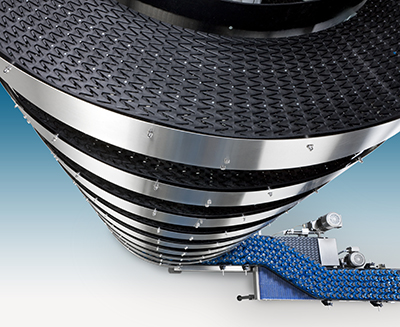 The spiral features our 16″ mass flow slats with a capacity of up to 1200 bottles or cans per minute. This impressive machine is a down stainless steel spiral with 8 turns feeding in at 16′-7″ and out at 4'0″. The mass flow spiral is equipped with extended in and our feed tangents to facilitate a smooth side transfer to and from the external conveyors.
The Ryson Mass Flow Spirals are based on the already proven and reliable Ryson Spiral Conveyor technology. Click here to download our Mass Flow Product Spotlight. You can also read more stories about the Ryson Mass Flow Spirals on our weekly news blog.