In the midsts of unprecedented challenges, Ryson has kept forging forward. Being an essential business during the pandemic is nothing we have taken lightly. Our commitment to customer support  both with products and service has not wavered.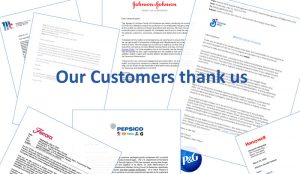 Just like with everything else, it hasn't been without challenges and quick thinking for new ways of doing things. But Ryson has always put customer support and service at the spearhead of our company.
Our business philosophy is simple: Focus on quality and service. Take good care of our customers and employees.  Our value proposition is to provide products that have a low total cost of ownership.
It is quite rewarding to be acknowledged by so many customers that we support. We realize they have challenges too, that is why we feel it is good to be part of the solution.
Hopefully things will get back to normal soon, and we can continue leading the way with top notch products, service and support. So while we take a moment to reflect on their acknowledgement of our efforts, we would also like to thank them. Both for their trust in us and for the challenges they have overcome so far this year.