A tool to find the spiral you need.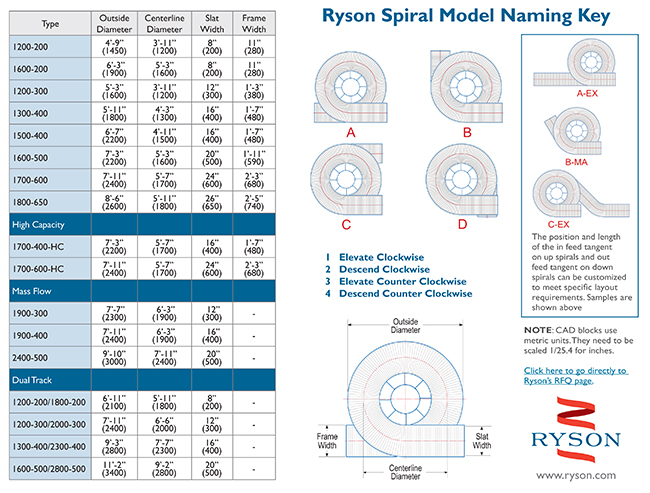 To assist our customers, we have updated our spiral conveyor size chart. If you download this document, it will make filling out our request for quotation form a little easier. As a commitment to our customers, Ryson usually responds to a request for quotation within 24 hours.
Although we offer several standard slat widths,  all of our Spiral Lifts are built to order and customized to fit your needs including; speed, direction, elevation change and color or finish. Our experienced staff will assist you in recommending the angle of incline, number of turns and motor size.
All the spiral orders are crafted with great care in our modern Yorktown, Virginia manufacturing plant, tested for 8 hours and most are shipped to the customer in one piece, drastically reducing the time and cost of installation.