Last week we conducted a factory acceptance test (FAT) on 4 spiral conveyors going to a large food manufacturer in Eastern Virginia.
The plant already has 12 Ryson Spirals in operation and the new spirals are part of a current plant expansion. The FAT was also a learning opportunity for the attending maintenance personnel. The bonus was a history lesson and partial tour of the Yorktown Battlefield conducted by our service manager and history buff – Doug Glass. The customer was very appreciative and dropped us this note (reprinted with permission)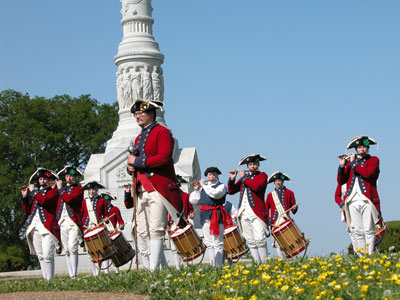 " Thanks for the tour yesterday, it was great to see the conveyors being put together. … . Thanks also for the historic tour and a great lunch, I may be taking a day trip to Yorktown for the fourth of July now! 
(I'm) Happy to report the first two spirals have been unloaded, and the second two if not already, should be arriving shortly…"
Thanks,
Jake Cohen, Project Delivery Engineer
We are always proud and happy when our customers provide such satisfied feedback. We also thought is was a very nice segue to wishing you a very safe and happy 4th of July from our manufacturing plant near Historic Yorktown.