This month Pro Food World Magazine published a story about Ferrara Candy's effort upgrade equipment to handle increased packaging efficiency.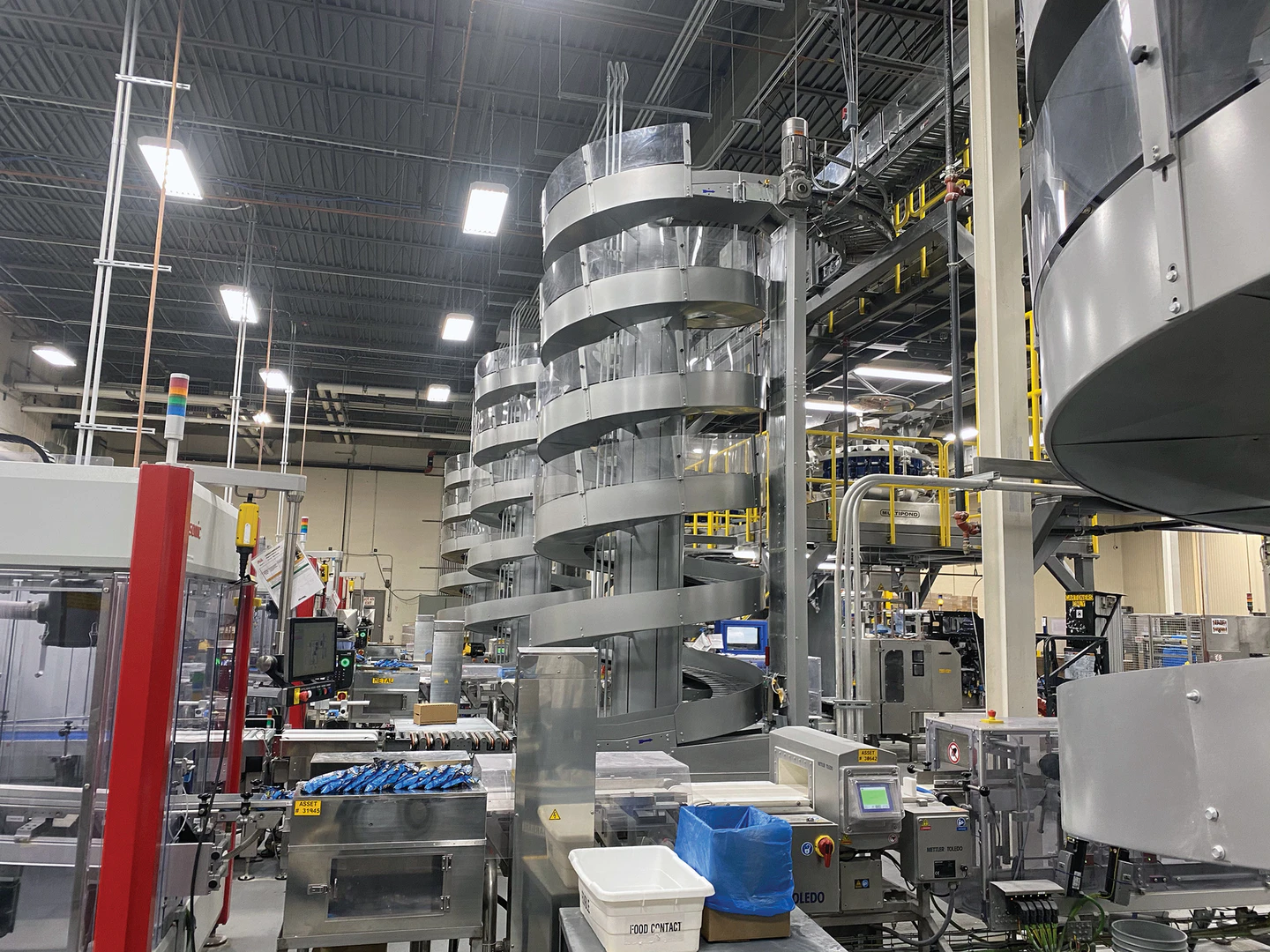 The upgrade was needed to keep up with demand for their two best selling candies. Previously, because of space limitations, the products were bulk shipped to an outside location for primary and secondary packaging. With the use of automation and space saving equipment, they were able to reconfigure their process, and perform the complete operation in a single facility.
Four Somic Automatic Case Packers were installed. Four Ryson 1500-400 Spiral Conveyors were also installed. They take finished cases back up 16′ to the mezzanine level and then to palletizing.
In the Pro Food World article, there are many details about the scope of the packaging efficiency project, and a nice video that shows the current operations.
Our integrator partner, Engineered Packaging Solutions, worked on this project. Ryson spirals have previously been installed at several of their other locations throughout the US and Canada.
Visit our Ryson Case Spirals Page for more information about our spirals. You can also read about other current application stories in our weekly news blog.