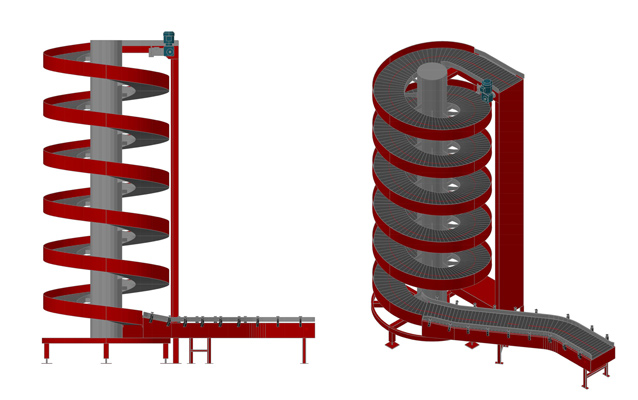 One of the ways Ryson shows it's commitment to customer support is to provide 3D Spiral Blocks with any Spiral Conveyor proposal.
We understand the bidding process can be a quick process with many pressures. We are also seeing more of our partners use 3D to generate their proposal layouts. To show our support,  3D Blocks files can be sent to you upon request, so you can drop the specific spiral into your layout without losing valuable design time.
Ryson values it's customers and we strive to do everything possible to give you the competitive advantage. In most cases, our sales and engineering team can have a proposal and cad files within 24 hours of your request.
If you would like to get more information about our spiral conveyor systems, please visit www.ryson.com. If you would like to request  Ryson Spiral Blocks for a proposal, please complete our online RFQ form.